The University of Pennsylvania Museum of Archaeology and Anthropology, through its research, collections, exhibitions, and educational programming, advances understanding of the world's cultural heritage.
Founded in 1887, Penn Museum has conducted more than 400 archaeological and anthropological expeditions around the world. Three gallery floors feature materials from Egypt, Mesopotamia, Canaan and Israel, Mesoamerica, Asia and the ancient Mediterranean World, as well as artifacts from native peoples of the Americas and Africa. With an active exhibition schedule, a membership program, and educational programming for children and adults, Penn Museum offers the public an opportunity to share in the ongoing discovery of humankind's collective heritage.
What is Archaeology?
The study of prehistoric and historic cultures as seen in their artifacts, monuments, settlements, and other remains.
What is Anthropology?
The study of culture—how humankind evolved and came to have culture, how cultures change over time and space, and the nature of human diversity.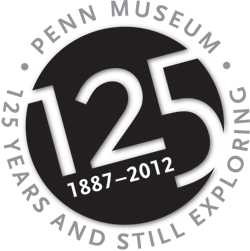 In 2012, the Penn Museum celebrates its 125th anniversary by launching the online collection database. Read the press release and search our collections online!
Opening information
Open Tuesday to Sunday 10-5pm
Wednesdays until 8pm
Closed Mondays
Nobody has written any comments or reviews yet. Why not be the first to have your say?